This article on WikiCube s a stub.
Please feel free to help by adding in any information to expand the article.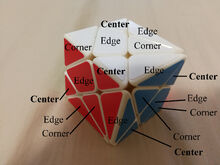 The Axis Cube, also known as the Axel Cube, is a shapeshifting cube that is mass produced.
The solve is similar to that of a Mastermorphix's. Any 3x3 method will work.